Emma West
event planner, wedding planner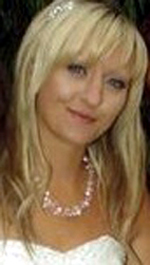 Newark
07908 619014
hello@pinktreeevents.co.uk
Pink Tree Weddings & Events ensure that your event is unique and memorable irrespective of size or budget.

Distinctive, Personal, Affo
Pink Tree Weddings & Events offer a variety of event and wedding planning services and we will have as little or as much involvement as you wish. We offer a personal and friendly service that is second to none, to ensure that your event runs smoothly from beginning to end. Our services range from initial design support such as presenting mood boards for inspiration and ideas to sourcing venues and suppliers. If you want us to simply source and price a venue and leave you to do the rest – that's fine; if you don't know where to start and need inspiration and ideas and help with all the small details, that's fine too!
I'm Emma and I run Pink Tree Weddings & Events.

I've always had a passion for organising events – be it conferences and events for previous employers, surprise birthday parties for friends and family, Christmas parties, you name it; I've always taken every opportunity to organise any event that I can.

After organising successful charity events and my wedding, nothing could stop me! The feeling of the charity events coming together and successfully raising money for a good cause was fantastic; I enjoyed every second of organising our wedding, especially all the tiny details. Deciding the theme, colour scheme and making the invitations and decorations was a great output for my creative side. I knew that I couldn't stop there, and so Perfect Day Weddings & Events began!
Services
Pink Tree Weddings & Events offers the following bespoke services -any or all of the services below, tailored to your requirements:

Wedding planning and design

Let Perfect Day relieve all of the pressure and stress that can build up when preparing for your big day.

We offer the following services:

• Consultation to discuss venue/catering requirements
and concept - to define colour scheme, theme and
any other bespoke details which you may require
• Preparation and supply of mood boards and
inspirational pack
• Assisting with budgets
• Sourcing of venues and suppliers
• Wedding dress assistance
• Wedding stationery and guest lists
• Hair and make up arrangements
• Wedding day coordination – to ensure your perfect
day runs smoothly
• Catering
• Venue decoration
• Entertainment
• Honeymoons – obtaining quotes, assisting with
booking
• Sourcing of gifts for the wedding party

…Any other assistance that you may need for your big day!

Private Parties

From an intimate gathering to an all out extravagant celebration, we can deliver the solutions to your party requirements

• Surprise parties
• Childrens/adults birthday parties
• Themed parties
• Anniversary celebrations
• Retirement celebrations
• Family reunions
• Charity fundraisers

Corporate Events

Let us assist you in the success of a productive and enjoyable event

• Meetings and functions
• Team building events
• Christmas parties
• Summer balls
• Client appreciation events

Please contact me for a free initial consultation and quote.

Our passion for planning, creativity, and attention to detail allows us to create the perfect event tailored to your specific needs and requirements.

We will take the stress away to make certain that you enjoy the event as much as you're guests will.
Testimonials
Wow!!!! love what you have pulled together. You've really helped us make a decision. My fiancé still isn't keen on coral or combining the 2 colours together, sadly I am. However we've made a decision to go with the blue, with black and a hint of gold in places. The mood boards have really helped, I'm a visual person and really needed to see those ideas to help me imagine the colours/theme. You have really inspired me for decoration at our wedding. Thank you so so much for your help, over the weekend we were able to meet with a lady to talk about the colours and decoration ideas you have put together for us. so we are another step closer in planning our dream day. Thank you so much Emma. Also thank you for the other documents. Verity
Before receiving the 3 different mood boards from Emma, we had no idea what theme or route to go down for our wedding. We had no particular colours we really wanted to incorporate within your day, however, were certain we just wanted a relaxed feel, with nothing to formal. After receiving the mood boards, we straightway knew what theme idea we wanted for our wedding day. All three where very well done and all had some really nice aspects to them, however the sugar and spice theme really stood out to us. It captured a fun, bright and relaxed feel, which is what we were after. We felt this was due to the mixture of colours and shades within the theme itself. We have continued to plan our wedding day with this theme in mind. It will consist of pale green, pale blue and pale pink colours, however, we are thinking about picking one of these colours to highlight slightly more throughout the day. These three colours also fit well with our summer time wedding.
I am so greatful to Emma for her help. She gave me loads of brilliant, unusual ideas when I was totally clueless, all of which are really realistic for my smaller budget but look beautiful. I think she really could help anyone! Thanks again Natasha