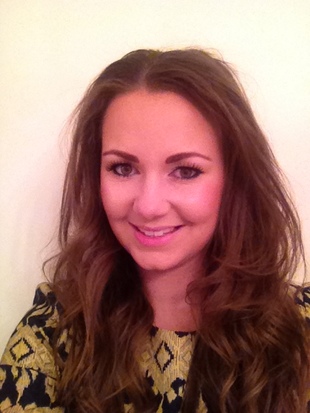 Leicester
07852270982
jessicalucas1824@yahoo.co.uk
Are you feeling a little overwhelmed or lost planning your event, or need some ideas to help you get started? I'm here to help!
The idea of an upcoming event or wedding automatically gets my imagination going putting together creative and unique ideas to produce a beautiful finished product.

The idea of planning an event seems simple initially, but as the planning gets going it is very easy to feel overwhelmed with the big list of jobs to do and with time running away. This is where I step in to make your event or wedding run smoothly and stress free, helping to create a unique event for you. I work for you and with you along every step of the way relieving you of all the stresses of planning and coordinating your day so you can enjoy the build up to your event.

I am based in Leicestershire, covering the whole East Midlands area introducing you to some of the best resources in the area.
For many years I have had great enthusiasm for organising events such as birthdays and weddings and get great satisfaction from seeing plans come together to provide a beautiful event remembered by many.

I am currently completing my qualification with the QC School of Event and Wedding Planning whilst helping to coordinate weddings and events locally. Over the past few years I have helped fully coordinate weddings from initial ideas to on the day coordination as well as assisting in planning parties from decoration inspiration through to invitations. I have gained experience working within some stunning venues attending both initial appointments and the actual event.

As well as organising events I use my creative side to produce beautiful cupcakes and large cakes for all events and have also handmade invitations.
Services
No matter what stage you are at planning your wedding or event I can help you. I offer a range of services and packages each of which can be tailored to suit you.

Complete Co-ordination package

From day one of your event planning when you may feel a little overwhelmed, I will meet with you to discuss some general ideas, before coming back to you with a choice of venues, ideas and mood boards to help you put together your perfect day and be there with you every step of the way.

This package includes:

• Initial consultation
• Venue search and visits (Max 3 visits)
• Supplier sourcing
• Time plan, itinerary and regular updates
• Full on the day coordination and assistance with venue set up


Inspiration package

When you have an event to plan it can be difficult to know where to start with so many possible ideas. I can help you in the early stages by meeting with you to discuss lots of creative ideas, and using these ideas I will create up to 3 different mood boards to inspire you to create your perfect day. You can then take these ideas to put together your event.

This package includes:

• Initial consultation to discuss your ideas and offer advice
• Three mood boards printed out for you to keep


Final Preparation package

As the big day for your event nears, you want to look forward to it and relax and not be overcome with the stress. I can take over at this stage of your planning, normally 4 to 8 weeks before the event, to liaise with your suppliers and venue and finalise the arrangements and timings for on the day to ensure everything runs smoothly and to plan.

This Service Includes

• Consultation at your venue to obtain all details of suppliers and itinerary of the day
• Liaising with your suppliers to finalise timings
• Assisting in venue set up
• Full on the day coordination


The Big Day package

You will have been looking forward to your event from the very beginning but do not want the worry during your event of making sure the right people are in the right place and that everything runs smoothly on the day. I will discuss your wedding with you and obtain a detailed list of all your suppliers and a full itinerary and will take all the worry and stress from you as you can put your trust in me ensure everything goes to plan and you enjoy your special day.

This package includes

• Consultation at your venue
• Assist in venue set up
• Full on the day coordination