Phyllis Crawford
event planner, wedding planner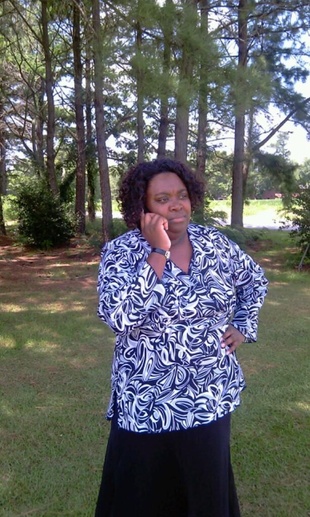 Mullins, SC
843-246-9281
CrawfordPhyllis80@yahoo.com
PHYLLIS EVENT PLANNING PROFESSIONALS
PHYLLIS EVENT PLANNING PROFESSIONALS,are here to make your dreams come true.From the floral arrangements to the honeymoon and everything in between,we'll make sure your most special day is perfect. No Job,to Big or Small,we can do to make it "Breath Taking".It's our mission to make sure your Wedding Day, or Event goes smoothly from the Beginning to the Ending. We'll sit down with you and listen to your ideas and make things happen. This is your STRESS-FREE DAY and you should be RELAXING and getting pampared and leave the other things to me.
I started doing Event And Wedding Planning because I love planning things down to the TEE. And I am glad I decided to pursue my career further in Event and Wedding Planning . Family and Friends had me planning things like Birthday Parties, Baby Showers, Surprise Parties, Anniversaries, Retirement Parties, ETC.So thats's one reason why I'm glad I decided to take my passion and move to the next level and I love what I do. As a Family Team, we STRIVE for excellence in making your day, a very Special Day,that you will never forget. What kind of wedding are you looking for? What kind of Event are you looking to have on your Special Day. We know that every "EVENT " is a very special and unique.We'll work with you to make your event to be breathe taking. We'll sit down with you and listen to your desire wedding or event and we will make it happen. With the least amount of stress possible for you,and your family.If you have ideas already,we would love to sit down with you to hear them. Together,we'll come up with a wedding package or event package that's best for you,at a price you can afford.
Services
Phyllis Event Planning Professionals, also offer additional services such as invitations, programs,floral/center pieces arrangements,save-the-date,favors,and much more,providing you a one-stop service system.additional fees apply. Please contact us so we can create a personalize package to fit your style and budget! WEDDINGS,WEDDING ANNIVERSARY, GRADUATIONS,CORPORATE EVENTS, SPECIAL EVENTS,BABY SHOWERS,BRIDAL SHOWERS, CHURCH FUNCTIONS, FAMILY REUNIONS, FUNERAL ARRANGMENTS, RETIREMENT PARTIES, GOING AWAY PARTY , HOUSE- WARMING, COLLEGE GRADUATIONS, ETC. , AND MORE......LET US MAKE YOUR DREAM COME TRUE.