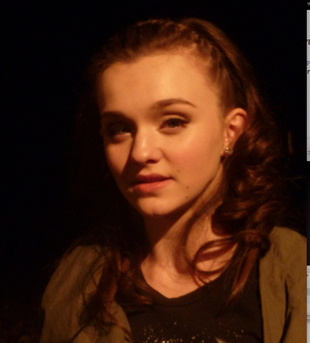 Nashua, NH
603-943-7368
megan@indierosemakeup.com
Empowering People Through Beauty
Megan Olson is the creative force behind the YouTube make-up personality: IndieRoseTV. She believes that highlighting a person's inner beauty is the highest goal of a make-up artist. She helps teens improve their self-esteem so that they can choose the best style of make-up for them, develop mastery in application technique, and realize that they are beautiful even without their make-up.
Megan is a gifted teacher. She has a special gift for working with young, developmentally-challenged children. Her knack for connecting with children through music, dance, live dramatic performance, and play has inspired many to suggest that she should pursue a career in the arts. In the midst of pursuing her education, Megan has dedicated her life to helping teens develop their self-esteem and master world-class make-up techniques.

She regularly consults with local organizations, singers and dance teams who need help bringing their productions to life for the enrichment of all.

As make-up artist, teacher, and YouTube personality, Megan has been able to:

become the youngest make-up artist to earn Mac Pro status;
perform at live events with a Grammy-Award-winning singer as part of her dance team;
learn from some of the best make-up artists in the industry;
develop a lively and growing YouTube presence; and
enjoy the rich rewards of teaching every age group, from newborn to adult.
All while maintaining a shockingly high GPA and pursuing her dance education. This is evidence of exactly what Megan teaches – draw on the creative resources of excellent make-up technique to blast through barriers, discover your true self worth, and gain control of how you are perceived by the world.
Services
Free makeup services to local theatre groups and charities.

Full bridal makeup packages.

Lessons for teens, preteens, and adults.