J M Heavenly Occasions
Julie Moss
event planner, wedding planner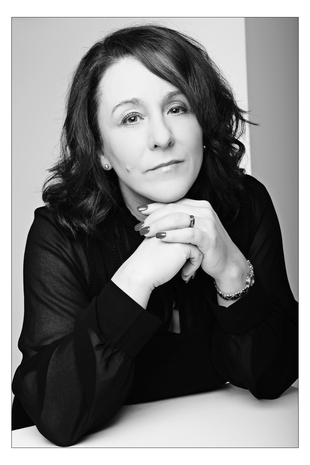 Surrey
07923488970-02086687111
humilitylove@hotmail.co.uk
HEAVENLY OCCASIONS, All from Above.
My name is Julie Moss and I have been making and designing cakes for many years. I have also now introduced Event and Wedding Planning. My personal approach to design is to give each client my complete attention for their event with colour and style. Only the best quality materials and resources will be used to give you everything that will make your day the best in every way.
My background is similar to many people. I had quite a difficult upbringing. I was brought up in an orphanage over a few years, but eventually, my father met an amazing lady and she became our new mum. My father got a new home for us and we started living a normal life. Things were still difficult because my father continued to drink. We were taken away from my mother because she wasn't well enough to take care of us. I started to go to school but my education was poor. My home life was not a happy one but we adapted, and carried on as you do. I have learnt to forgive; it is the only way forward. God was definitely watching over me because it only got better; there were always problems but with God's help I became stronger and my life changed. I am a mother and wife. I have written a book about my childhood and how God has changed my life. Through that I did some public speaking as well,which did help other people. It's funny, what we go through can either make us stronger or it can make us bitter. I chose, with God's help, to become a better person. I have achieved so much. It is being positive in life that will get you where you need to go. If you are around negativity it will make you negative, so I try to be as positive as possible. There is a verse in the Bible which is great; it says,'A merry heart is like a medicine'.

Especially in marriage, forgiveness is a must. For some reason we as husbands and wives hurt each other,not really meaning to, but it seems to be just human nature. So being forgiving is very important. There are many things I could write about my life but if you really want to read more you can get a copy of my book!
Services
The types of service we offer are - all ranges of cakes from wedding to birthday; anniversary; graduation; baby showers; congratulations; baptism; dedication; retirement; family reunion and so many more.

We offer all wedding services such as the cake; the cars; hair; make up; venues; honeymoon flights; accommodation overseas; wherever you want to go we have the right package for you. We take care of all your details as and when you require. Nothing is too hard. We take care of all the arrangements,so you can just enjoy your special day or your special event,whatever the occasion.

Entertainment can be arranged and also tents. If it is difficult to have the event inside you can always have a tent. It's another way of having your party or reception.

Beauty is one of the most important things that needs to be taken care of because you want to look your best for your husband-to-be. Also, when you are coming down the eisle, every eye will be on you, so you want to look your best. That is where we come in! We have the best for all our customers. You will have every mouth opened when they see you walking down the eisle!

The bridesmades will be just as lovely, because they will be following you. We want to do the very best to make everything wonderful.

Floristy and flowers make everything so complete. As the bride you would have your bouquet and love arrangement around you, to show how glorious you are! The color and smell will only enhance your dress and the church, as well as all the beauty around you.

All our brides dreamt of the day I have described to you; it will be a day to remember!


We automatically do all the little touches as well; invitations; the tables; the glasses on each table; petals for the tables; and so much color.

If you just want a surprise party,that is just as important to us as a wedding. Any occasion which is special to you, is special to us. Whether it is a birthday, anniversary, graduation, or just a reunion on coming home from a long journey, we like to give you something to remember.

I do hope that this will give you food for thought! With heavenly occasions, we would be very happy to serve you and make the best and most of your occasion. Further details are available if you require more information. I will look forward to speaking with you.

Many blessings,

Julie
Testimonials
Thank you julie for the lovely ,cupcakes you made for my family gathering. we shall be happy to pass your services onto other clients. everyone loved them, thanks again. love annette xx
annette and barry jolly.
everyone enjoyed the charlie chaplin evening, and the cake was amazing, see you soon,many thanks. Pauline x
pauline payne
dear julie the cake was such a surprise, mum and dad loved it, the colours and flowers were so lovely,we didnt want to eat them they look so real, thank you so much for the cake love jenny.xxxx
jenny
See All Testimonials