Lisa Odewahn
event planner , wedding planner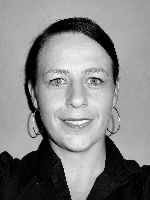 Gold Coast
0400 554 250
lisa@creativeaffair.com.au
Creative Affair
Wedding & Event Planning
Creative Affair is my dream child and is driven by my passion for the wedding industry. From a young age, I always dreamt of the perfect wedding day. Through my passion, desire and motivation, I have launched Creative Affair to allow for the most pleasurable and stress-free experience for the happy couple. We can take care of every aspect or as little as our clients require. We are here to ensure your day is perfect.
Services
Total or Partial Wedding & Event Planning Services

Exquisite Handcrafted Invitations for any event

Handcrafted bonbonnieres/favours
Testimonials
Thank you so much Lisa for the amazing work you did for my baby shower. Being a very busy person myself, you made my shower absolutely wonderful. I didnt have to worry about a thing and I just enjoyed the experience from start to finish. I would recommend Creative Affair to any party host. Thanks again.
Shannon, Brisbane - Oct 2010
AMAZING!!! Our wedding invitations were absolutley perfect!! You listened to everything we wanted and then made invitations that were way beyond our expectations. There was absolutely nothing we would change!! Your assistance in the initial consultation was imperative to guide us to the right suppliers and get the best deals. Thank you!! Thank you!!
John & Astrid, Airlie Beach - September 2009
Thank you so much for all your hard work towards our beautiful day. I can absolutely say that we could not have done it without you. People are still talking about it over 2 years later. The whole day was perfect and will be remembered forever. I would recommend you and the team to any prospective bride and groom.
Charlie & Dean, Gold Coast - July 2008