Laura Mccallum
event planner , wedding planner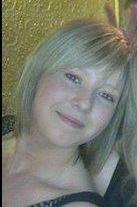 Falkirk
07540330226
laura.mccallum.1@hotmail.co.uk
You Dream It ... We Create It
Hello and welcome to Sensational Selebrations. We are an Events and Wedding Management Company who specialise in organising and producing bespoke Events and Weddings throughout Scotland.
We are relatively new to the Wedding and Event Planning Industry but have many experiences from hosting our own dinner parties, planning family and friends weddings, and not to forget our own milestone parties.
We pride oursleves in hosting events that meet any corporate responsibility targets, which are of an exceptionally high standard and lots of fun!
Services
Whichever type of celebration you wish to create, Sensational Selebrations will be passionate about it, ensuring an excellent professional and personal service.
We undertake all aspects of planning your event and offer a remotely personal service, whether you are looking for a uniquely large wedding, an intimate party, or a large corporate occassion ... we will ensure that your event has all those special touches to make the memories of your day last.
No matter what your budget, how tight your deadline is or how outrageous your demands are, we will continuously bring you the best quality events.