Mark Dolphin
event planner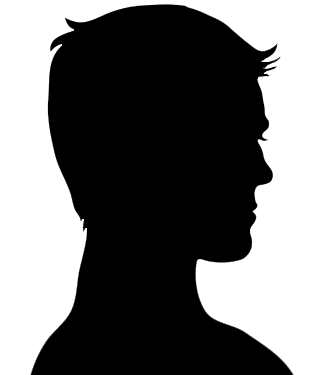 Schaumburg, IL
847-975-5561
DolphinsEvents@gmail.com
Dolphin Event Planning Company offers fun, fancy and affordable events to people in the Chicagoland area.
Dolphins Event Planning Company is owned and run by founder Mark Dolphin. It is a Chicagoland based company located in the northwest suburbs of Schaumburg Illinois. We plan events such as: corporate events, themed parties, birthday parties, weddings, anniversaries, religious occasions, sporting events, holiday parties, engagement parties, bachelor/bachelorette parties, and much more. You come to use with an idea and we will make it come to life. We want to create your perfect event for the perfect guest. Planning an event takes a lot of time and effort so Dolphins Event Planning Company is here to take on that responsibility for you.
Bio I have lived all my life in the northwest suburbs of chicago and believe it is a great place to live and start an event planning business. Education I went to Schaumburg High School and then attended Loras College in Dubuque, Iowa where I graduated with a Bachelors in Sport Management and a Business minor. I also graduated form the QC School of Event and Wedding Planning program with an IEWP certificate recognized by the Association for Wedding Professionals International (AFWPI). Experience I have had several experiences in sports as well as planning events that has given me a love for planning events. During the sumer before my senior year I had an internship with the Hanover Park Park District where I shadowed the Athletic Director, Marketing Director, Recreation Director and the Superintendent of the park district. This allowed me to learn many different facets of the park district. One of my tasks was to help plan the Recreation Picnic put on by the park district every summer. The event was a success hosting well over one hundred adults and children. The event had food, crafts, games, and an obstacle course which was designed and run by myself for the children to enjoy. The obstacle was the most successful aspect of the event. Another experience of mine is when I organize a golf outing for the Loras College Athletic Department. I was the main contact person for all the coaches and businesses involved with the golf outing. It was my responsibility to garner advertising for hole sponsors, gifts for the participants, as well as keep a record of all the golfers who had registered and paid for the event. The golf outing was a success, everyone liked the gifts they received and the event also generated near $9,000 for the athletic department.
Services
Sporting Events
Golf Outings
Tournaments

Corporate events
Company Retreats
Conferences
Guest Speakers
Holiday Parties

Themed parties
Hawaiian Party
Tropical Parties
Decade Parties
Sports Parties

Birthday parties
Surprise Parties
Activity-Centered Parties
Destination Parties
Theme-Centered Parties