Nicola Carmen
event planner , wedding planner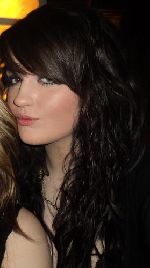 Suffolk
07925788148
nicola-carmen-events@live.co.uk
I am an approachable, friendly and professional co-ordinator and unlike most, who do this on a part time basis, I am a full time co-ordinator who is totally passionate about weddings and other events.

I'm an organized, people person with an eye for detail.

Not only will I be the brides assistant, I will be her advisor, counsellor and her friend all rolled in to one.
Services
 Complete Wedding Planning Services
(Planning and organization, co-ordination of all vendors and services, direction and co-ordination at the rehearsal and on the day of the wedding)

 Planning and Preparation Services
(Planning and organization, coordination of all vendors and services)

 Direction of Wedding Rehearsal and Wedding Day Events

 Specific Service and Vendor Co-ordination Services