Emma Croft
event planner , wedding planner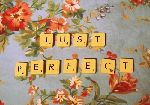 Christchurch
027 407 0229
emma@ecroft.co.nz
Making your special day easy!
Hi, my name is Emma Croft and I would like to be part of your special event, in the background making sure everything goes according to plan so you can have the best stress free day as possible.

I enjoy working with the client to turn their idea into a reality. Throwing ideas around, expanding and filling in the gaps.
I am currently studying by correspondence at the QC School of Wedding and Event planning.

I have graduated at the Design and Arts College with an advanced diploma in Fashion Design so I have an eye for detail and figuring out tricky situations.

I have had experience organising work functions, small scale parties and Travel accommodation etc. I am very organised and would love to give your event a go!
Services
I work in the Christchurch and Canterbury area orginising anything form a Bar-Mitzvah to 60th Birthday Parties to Weddings.

I enjoy planning all sorts of events dealing with clients and making sure there day is exactly how they had dreamed.