Ashley Belford
event planner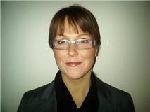 Burlington, ON
905-875-7675
queenbeventplanning@hotmail.com
...because we always have a plan B
We are am Eco-conscious event planning company.

Organization and creativity are the foundation and we want you to be inspired and for your event to be more than you expected.
My experience with event planning has grown over the years. From small intimate gatherings to elaborate events with more than 350 people. Personally, I have helped family and friends plan their special moments including Birthdays, Anniversaries and Weddings. I am passionate about planning events and seeing them come to fruition.

Professionally I have enjoyed enabling work environments to be filled with fundraising and social events (Relay for Life, Toy drives, Birthdays, Holiday parties, BBQs, etc). I have worked as the Formal Commissioner for Delaware Hall UWO, Sales assistant for Harbour Banquet and Conference Center and participated in the launch of the Gap Red Campaign.

With my Visual Arts Degree from the University of Western, you are in good hands when trying to visualize your event. Envisioning what your event will look like in the end can be the hardest part of the decision making process. Queen B Event Planning has the knowledge and the education to create the atmosphere you have envisioned. From the flow of the event to the overall environment, we have your wishes covered.
Services
Queen B be there ever step of the way.

We offer affordable custom event planning services from consultation to complete event management and design.

Queen B will help you create an event while being environmentally conscious. We specializes in reducing negative environmental waste while event planning. Just ask!

No event is too big or small to need a skilled planner. Lets work together to create your perfect event.

Consultation
Meet and discuss the goals and details of your event. We will work with your time table and are open to emails, conference calls even Facebook consultations.
Your consultation will be booked around your schedule.

Event Management

Planning & Preparation - Includes consultation, vendors referrals and services, coordination of your event excluding day of.

Complete Planning - Co-ordination of your event from conception to fruition. Includes consultation, vendor referrals, and services, event design and management. We will oversee all planning and related activities including day of services.

Day of Co-ordination

We will oversee and coordinate the details for the day(s) of your event. We are on site to trouble shoot and problem solve any details for the vendors, activities, ceremonies and our clients.