Vielka Arreola
event planner , wedding planner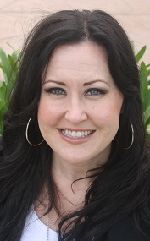 Ontario, CA
951-903-8131
socialaffair@aol.com
Celebrate Your Brand, Celebrate Your Life!
I have been doing special events in some facet for the last 12 years. I approach each event as if it was my very own event and not a job. My goal is to make each client feel comfortable, relaxed, confident in the job I am doing and most importantly that their wants and desires are not only being heard but carried out.
I started coordinating weddings at 19 when I got hired at my church. I had to work with every family that rented our facility and their vendors. Coordinating rehearsals, photo times, the service and if onsite the reception. From there, I began assisting with the planning, oversight and execution of all special events at the church from weekend staff training retreats, holiday pageants, youth camps to week long summer events for children. At 25 I began planning birthday parties, anniversary parties, Christmas parties and other social events for friends and family. I completed the IEWP program in 2011 and at 31 I started my own company, A Social Affair, and I am ready to make this exciting and sometimes crazy hobby into a life-long profession!
Services
A Social Affair is a full service company specializing in the planning, development and execution of any event from Corporate Events to 50th Anniversary parties. We strive to make every client's dreams and desires a reality.