Emma Jackson
event planner , wedding planner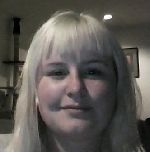 Melbourne
0412827698
emmajackson91@gmail.com
Edgy Events,Event Planning with a rocking edge.
Edgy Events offers clients an event and wedding planning service with a rock and roll edge.

Our aim is to create an event that has an interesting point of difference. Whether you are looking for an unusual venue to hold your reception or the coolest new band we will have you covered.

Music and food is our number one passion so let us throw our passions into your next event.
Both my partner and I have been heavily involved in the live music scene for the past 10 years. Through this we have a strong knowledge of local and national bands, along with a sound knowledge of venues throughout Melbourne.

We also have a personal love of great food. We believe that food is more often than not the most important part of any event or wedding reception. With our strong knowledge of fantastic food providers we can make your next event a culinary adventure!
Services
Our company offers all services within wedding and event planning. If we haven't done it, we will definitely give it a try! With my partners lengthy experience in event management and my organisational skills I believe we have a lot to offer your next wedding or event.

Your first consultation with us is free. Once we sit down and get an understanding of what you are after we can put together a package that suits your every need.

Prices do depend on the type of event and the work involved. This can be discussed within our first consultation.

We look forward to meeting you!