Kirstie Broadfield
event planner , wedding planner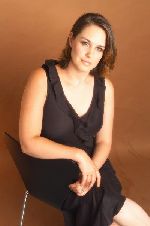 Cairns
04 03 21 82 01
broadfieldk@hotmail.com
'let the magic begin...'
Through all my roles, from Office Administrator to Executive Support Officer to the CEO, and over 15 years of experience in a wide-range of industries I have built upon my natural planning and organisational ability to design events that appear to have been created 'as if by magic'.

The common element throughout my career, be it in the financial industry or in the business consulting industry, is organisation and planning. Whether it is planning and organising my day-to-day tasks, international meetings, conferences, or the annual summer ball - they all require the same meticulous attention to detail, lateral thinking and dedication.
I originally hail from Scotland, UK but was privately schooled in London until the age of 18. After a gap year I attended the prestigious Lucie Clayton Secretarial College where I graduated in the top 20 percent of the class, who were awarded the highest certification - the Diploma in Secretarial Studies. Shortly after this I started my first contract position for Scottish Provident as an Administration Officer. As this contract was drawing to an end I made the decision to continue working as a contractor as I enjoyed the flexibility and challenges it presented but could also see that it offered an excellent opportunity to gain skills and experience in a wide-range of positions and industries.

I have worked for the following London-based blue-chip companies / organisations:

KPMG – Project Secretary
McKinsey & Co – Study Support Specialist
Reuters – Project Office Assistant / Personal Assistant
Radianz – Facilities Management Assistant / Personal Assistant
Pfizer – Personal Assistant / Marketing Assistant
Kingston Hospital – Medical Secretary

Since moving to Cairns in 2006, I have worked for the following blue-chip companies / organisations:

Department of Communities – Disaster Recovery Assistant
Queensland Government – Executive Support Officer to Regional Executive Director
IBIS – Executive Support Officer to the CEO
Royal Flying Doctor Service – Executive Support Officer to Manager, Primary Health Care

Within these roles I have been responsible for a number of events including, but not limited to:

RFDS, Wellbeing Staff Two-Day Conference, Palm Cove
RFDS, LAG Members One Day Conference
RFDS, National Chairman's Visit to Cairns
McKinsey & Co,various 'End of Project' dinners
Pfizer, Project Pavlov Strategic Planning Event
IBIS, Quartery Board Meeting
IBIS, Bi-annual Tour of Sites in Torres Strait Islands

In addition, I have organised the following personal events:

My wedding day in July, 2000, including horse and carriage, sit down meal for 250 guests, a boat to take us down to the reception venue (an island in the Thames), invitations, dress, bridal party dresses etc...

Farewell UK, Hello Australia Event with around 150 guests, included a live band, a selection of Australian cuisine (kangaroo, emu, crocodile) and beers (Fosters, XXXX), decoration of the hall, invitations (CD cases with paper 'cd' invites), maintaining database of RSVPs.
Services
Event Management

Event Program - assist with timings for sessions and social activities. I will plan an unique program that suits you.

Sourcing Guest Speakers & Entertainment - we will come back to you with options and costs.

Delegate Management - receive and process via post, email and fax. I will handle conference enquiries and assist delegates with special requirements.

Conference database - setup and manage the Conference database.

Reporting - I can prepare delegate reports at your request at any time or at pre-arranged regular intervals.

Theming, decorations, or event styling options within your budget.

Audio visual requirements for speeches, speakers or entertainment.

Conference Registration Brochure. I can use preferred suppliers to organise hard copy brochures, or digital formats.

Attendance at planning meetings - face-to-face or via teleconference or Skype, I will keep you up to date on the progress.

Delegate bags - I can source and have them branded for you and arrange the packing and delivery to the conference venue.

Social Programs - I can include these within the conference package or keep it optional – I can take care of the options and registrations.

Pre and Post Touring or Partner Programs - I can develop and publish a fully optioned pre and post touring program along with daily tour and activity options for accompanying persons.

Event Photography - I can organise a Professional Photographer for the night, CD of photos, and help set up a Photo Gallery for you. I can also organise a professional to film your event too.

Feedback Results and Final Report – I will provide a Final Report with Financials, Delegate Feedback Results, Event Debrief – which will be helpful for next time!

Corporate Functions including luncheons, breakfasts, seminars and cocktail events
Staff Retreats

Staff & Client Travel Incentives

Team Building Activities

VIP Client Hospitality Events

Product Launches & Openings

Ask about our range of event packages today!

Wedding Management

Select one the three wedding packages below that meets your requirements or call me to discuss a customised package.

Bronze Level

If you would like to organise your own wedding but just don't know where to begin then this package is right for you. It includes a consultation with me to discuss the style of wedding that suits you and at this appointment I will help you work out suitable contacts to fulfil your requirements. Following this consultation I will then get back to you with a list of recommended contacts, allowing you to contact them, source the quotes and do all the organising yourself.

Additional assistance with obtaining further contacts can be arranged, if required, at $75 per consultation.

Silver Level

If you have started planning your wedding but have become tied up in loose ends then this package is right for you! I can take the stress of you and organise the rest of your wedding and tying up all the loose ends. Package includes:

Initial consultation to determine what has been organised and what still needs to be done.

Organisation and coordination of outstanding arrangements.

Continuing consultation with bride and groom to ensure their desires are met.

Primary point of contact for all suppliers and venues to help avoid stress and confusion.

Gold Level

For those couples who live busy lives and would like a relaxed and stress free approach to planning their nuptials then this package is right choice! I will take care of everything. You only have to make the final decision on my recommendations. I will source all quotes and liaise with suppliers on your behalf. I will also be in attendance at the ceremony and reception to ensure the smooth running of the day and to deal with any unexpected events. Package includes:

Initial consultation to determine the style and size of the wedding, to help coordinate a budget and assist with choosing suppliers and venues to suit your requirements.

All subsequent consultations to confirm and finalise details.

A primary point of contact for suppliers and venues to help avoid stress and confusion.

After you decide on your suppliers and venues I will organise the photographer, florist, vehicles, wedding cake, invitations, ceremony and reception venues, music arrangements and all the little things that go together to make your day complete.

I will be available to attend and assist with all wedding related celebrations and functions as required. (Bridal showers, rehearsal and of course the day of your wedding.)