Denise Frederick
event planner , wedding planner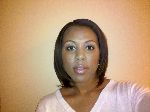 Woodbridge, VA
703-489-8396
denise.frederick@aprecious-moment.com
Making your precious moments, Magical!
[/h]A Precious Moment[/h]

It would be our pleasure and honor to assist with your dream event. A Precious Moment (APM) will provide the answers to all of your questions with the amount of assistance you desire. APM network with other event planners across the area and are in constant "study" mode to stay on top of the latest trends.

You will actively participate in detailed budget sessions, designing sessions, and vendor evaluation sessions with your planner. You get exactly how much help you want - a few hours of consultation or full-service assistance. This means you get the unique and personalized event that reflects who you are.
[/h]Professional Training[/h]

I am committed to helping you create your dream event. I listen to your needs, desires, and brainstorm with you to make the day even more special.

I am here to help bring your ideas to life, not to tell you how your event should be.

I have received extensive training in wedding planning and coordination. I've earned my Wedding Coordinator Certification from Northern Virginia Community College.

I have completed the Association of Bridal Consultants five courses with Honors. I'm currently working on my Final Exam and Project, and working towards the designation of "Distinguished Graduate." This designation is given ONLY to those individuals who complete the Professional Development Program with an overall score of 94% for all courses and final exam.

I hold a Bachelor of Science in Computer Science and a Master of Science in Computer Science with an emphasis in Information Systems.

I understand that every person is unique. I will seek to reflect your personality, lifestyle, family traditions, and spiritual beliefs into your special day.
Services
Our packages are comprised of innovative services as upscale and refined as you are. While we are available for destination brides, we love the opportunity to make magic with our local and national couples, as well.

[/h]Magical Moment.....[/h]

Initial one-hour consultation is complimentary. This meeting serves as an interview - we want you to get to know us and our ideals, while we get to know you and your vision for your wedding. Consultations that require more time will be charged an additional $75 per hour.

[/h]Fairy Godmother..... $750*[/h]

This "Month of Coordination" service is designed for those couples that have designed and planned their own wedding. A Precious Moment will ensure that your wedding plans are executed with the utmost attention to details, allowing you to enjoy and take great pleasure in your wedding.

[/h]Once Upon A Time..... $1850*[/h]

This "Full Coordination" service is designed for those couples that require planning assistance from beginning to end. A Precious Moment will lend our creativity, style and expertise to create an experience your guests will never forget.


[/h]Wish Upon A Star..... A la carte Selections[/h]

This "Client Concierge" service provides personal assistants to our couples by making their wishes our commands.

* Estimated prices based on the services selected by each couple. A customized package and price will be provided to each client based on client selections.