Cheryl Dawson
event planner, wedding planner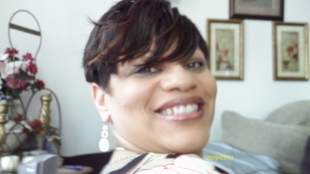 Charlotte, NC
980-875-0943
misscheryl50@hotmail.com
"Let me bring your vision to life".
Congratulations! You have just taken the first step towards finding a positive and successful event planning experience. My name is Cheryl Dawson. I live in Charlotte, North Carolina but I am willing to take jobs on the Eastern Seaboard. I decided to become an event and wedding planner because I love the atmosphere of a perfectly planned event. Even when my family have celebrations, I am always the person to do coordinating and decorating. Also, in social enviroments, I usually join committees that focus on creating, decorating, hosting and organizing. I love watching the event planning shows on television to get new ideas. These experiences give me inspiration and drive to pursue my own event planning career.
I enjoy working with my clients helping them to bringing their visions to life. Some my friends call me a perfectionist, however; I call it having a keen eye for details. My strenghths are my skills of time management, follow up, professionalism, punctualityand multi-tasking, . I have a formal education as well. I hold a Bachelors degree in Political Science and Masters in Public Administration. I have worked in public education and the childcare industry for many years. I really enjoy working with children which will be very advantageous in planning children theme parties and events. I know what children like and know how to create that fun environment for them. More importantly,I am a hardworking person and will work hard to make every event a success. I am willing to work with any reasonable budget to deliver a spectacular event.
Services
I specialize in theme birthday parties, milestone birthdays, holiday/cultural based parties, anniversary parties, retirement parties, class reunions, family reunions, fish fries/barbecue fundraisers, carnivals fundraisers, engagement parties, rehearsal dinners, weddings, bridal showers, bachelor/ette parties, civic/church, luncheons, business luncheon, workshops/seminars, church banquets, repasses, intimate rendezvous, and many others events upon request.
Testimonials
Cheryl did a wonderful job on my 50th Birthday Bash. People are still talking about the decorations and the delicious food. Several friends often tell me that your event planner really had every thing looking nice and organize. The candy favors were an excellent idea and I love the design of my cake.
Virgie Draughan
Cheryl is my sister and she did a fantastic job on my house warming party. The surprise came when she had everyone to go to the club house for refreshments after the house-warming. This would turn out to be my surprise 50th birthday dinner party. She was able to keep the dinner party a secret from me while balancing the house warming. This was a great planning strategy because I had no clue. Cheryl told me we will have refreshments at the clubhouse so people won't spill things on the carpet. I had no clue of the birthday dinner plans. This not only show her ability to multi-task several duties but also her ability to multi-task more than one event at a time. This is the reason I hired her again to plan a friends and family fish fry in July 2012. This event was even more spectacular than the two previous events. Her idea to use fishnets, crabs,lobsters, clams and seashells,etc, for decorations were right on point. My classmates, friends and family are still talking about the creativity and design that went into the overall scence. The items chosen menu could not have been more perfuect for a fish fry. She did not treat me like family she treated me like the paying customer that I was. She was a true professional and did not cut corners on quality of service provided.
Robert Dawson
Cheryl did a wonderful job on the graduation party for my grand-daughter, Ashley. This was her high school graduation party so it needed to be special and rememberable.Cheryl came to the house to do a consultation and to get my input. She saw the planning thru from beginning to end. The guests were amazed with all the wonderful ideas that she came up with. Very creative and the use of the class color were superb. I would hire her again for any event, in a minute.
Clara Foxx