Stephanie Hammonds
event planner , wedding planner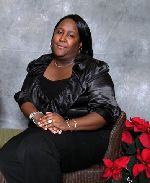 Bloomfield, NJ
347-432-5671
mrshammonds@tmo.blackberry.net
:::Cater to U Events:::
"Everything we do is for U"
Cater to U Events Mission Statement: "Our mission is to plan every event as if it's the EVENT OF THE YEAR and to insure that our client is as stress-free as possible.

At Cater to U, our goal is to take your ideas and add some of our own (where necessary) thereby creating a Unique event that will never be forgotten by your or your guests.
We possess years of party-planning experience. We are also internationally Certified Event/Wedding planners. Certified by QC Event Planning School.
Services
Our event planning experience includes:

Children's birthday parties, Adult milestone/themed -birthday parties, Wedding Ceremonies/Receptions, Baby Showers and various other social events/celebrations.

We are glad to work with your selection of vendors, however, we do offer a selection of our own and will do what works best for you and your budget.