Amrita Jagdev
event planner , wedding planner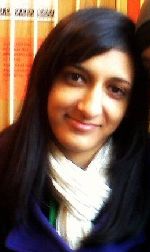 Ilford, London
07857789102
amrita_jagdev@hotmail.com
Making your Dreams, Reality
Weddings and Private Events are memorable occasions which a person cherishes for a lifetime. That's why at Cherish Events, we work hard to ensure that every aspect exceeds your expectations.
Amrita Jagdev the founder of 'Cherish Events'

As an individual I offer a friendly, professional Service. I posses exceptional organizational skills and creative flair which will go along way in helping execute your event. As a young, aspiring Event Planner, I can bring fresh ideas to your Events, making every Event unique.
Services
Cherish Events offer a range of services of exceptional quality to assist you in creating your ideal Party or Wedding. We offer several great packages which can support you when planning your Event at affordable rates.

By allowing us to work with you to tailor your event to your needs and expectations, we would be helping you to save your money, as well as be taking all the pressure off your shoulders, so you can enjoy the event yourself, rather than having to worry about small details.

Cherish Events can assist you in;

- Venue Selection
- Décor (Theme)
- Catering (Cake)
- Entertainment (DJ)
- Invitations (Guest lists)
- Transportation
- Security
- Photography/Videographer
- Marketing/Promotion
- Bridal Makeover
- Logistics

A free consultation is offered. Contact us for further information regarding services offered, queries and quotations.