Ciara Hall
event planner, wedding planner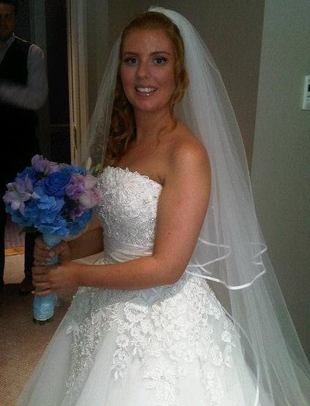 Berkshire
07921551969
ciara_cairns@hotmail.co.uk
Where your happily ever after begins
When you hire someone to plan a special event or your Wedding, it's important to choose someone that's truly passionate about helping your vision come to life. You'll want someone who truly understands the importance of attention to detail and can still see the big picture while staying within your budget and timeframe. You'll find that and so much more here.
My name is Ciara and i'm an Event Planner in Berkshire, England. I've always had a flair for creativity so when I started planning my own wedding I realised a new passion. I know the importance of that Big Day and I know how much you want it to be perfect and My brand new bussines is in the perfect position to be with you every step of the way during the event planning process and when the event takes place.
Services
"Meet & Greet"
1 hour free consultation for any of the packages you should wish to choose.

Emerald Package:
We would begin by having an initial consultation where you will be able to go through all of the aspects of your wedding day. I will carefully list every detail including all suppliers and guests and do a breakdown of everything involved on the day. Then, unless you have already supplied one, I will supply you with an itinerary for the day, specifying exact times for everything and a list of duties for those involved on the day. Then, depending on which package you choose, my On The Day services will include:

•Communication between all suppliers and venues

•Attendance at either/ or both ceremony and reception

•The management of suppliers before, during and after the ceremony

•The management of all suppliers and contractors during reception

•Management and co-ordination of catering

•Managing the itinerary and ensuring times are adhered to

•Management and co- ordination of guests throughout ceremony and/or reception

•Ensuring all venues are left in accordance with expectance of contractor

•Deal with final invoices, settlement of bills and handle dry cleaning/ return of hired items and garments

•Transport small items such as wedding gifts and cards from ceremony venue to reception venue or other place of your choice

•Manage and/ or co- ordinate decoration of ceremony and/ or reception venue

•Be of assistance to wedding party and deal with all queries and questions throughout the day and/ or evening

•Dealing with any problems that may occur throughout the day

Diamond Package:
Getting started with the planning process can be challenging and frustrating. I will eliminate the guesswork and get you going in the right direction. Designed to provide information throughout the planning process with vendor referrals based on your style and budget.

Blue Saphire Package:
Ideal for the couple who prefers to entrust their entire wedding into the hands of an experienced wedding Coordinator. I will assist you in selecting the ideal venue and vendors to ensure your wedding day unfolds without a glitch. I will attend every meeting and guide you through every step of the way.

Platinum Package:
Our most lavish package. Virtually every aspect of your wedding will be personally handled. You get unlimited meetings, recommendations and attention. This package is specifically designed for the high-end bride who wants it all.