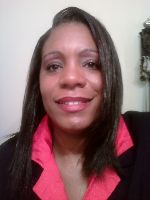 Long Beach, CA
616-208-1716
eventsbymattie@yahoo.com
My Name is DeWanna Jeffers and I am an event and wedding planner, I have planned and serviced quite a few weddings and events. I am knowledgeable about all areas of planning, decorating, as well as budgeting. I became interested in providing consultant services when I successfull planned my first three weddings for family menbers,and countless birtday party's, and baby showers, then one day it hit me that because my family and freinds was always asking me to do there events that i can go to school and start my own business and that's what i did. I love what i do and i want your day to be as special as you are. because when your happy so am I.
I am a high school graduate,and i have had two years of business collage,and I have my certification from the national association of wedding consultants and professional wedding planners.
Services
Whether it's your 1st event are your 5th there will be professonalism and total courtesy of the happiness of your particular event. We will service our clients needs promptly and efficiently we will maintain an excellent working relationship with all are vendors and most of all we will maintain a professional image at all times. We are a full service wedding and event planning service and we provide the following services, etiquette advice,event scheduling, attendance, supervision of both the ceremony and reception setup and budget planning. we also take care of any needs for company events as well.
Testimonials
I love Mrs. Jeffers she has done my prom night event and she has done all three of my baby showers, there is no way i would let anyone else do my event planning for me. thank you Mrs. Jeffers
Brittany E. Dinnon
People at Events by Mattie was very patient with me, for my 21 birthday because i was unsure were i wanted to have it and i was on a very short time span, they came though for me and they called all the people that i needed to have come to my event, they made sure that we were in a very nice and privit room and that my cake made it on time. I hade a very unforgettable time and i will use them again.
Robin Pires
I love the people at events by Mattie when I need to find a place to get married and how much it was going to cost DeWanna was there for me and she was very patient with me she even thought of things that i did not know, i was able to go to work everyday and not worry about anything and when ever i called she always had time for me. Thank You DeWanna
Brandie Calloway