Heather Gvillo
event planner , wedding planner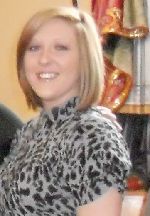 Dorsey, IL
618-410-4004
hlg.events@yahoo.com
I'll help make your event that much more memorable.
Hi! My name is Heather Gvillo, an International Event & Wedding Planner, from Dorsey, IL. My goal is to help make your event more beautiful and memorable, but most importantly less stressful for you, my client! I have a concise, organized, and down-to-earth approach to my planning and look forward to working with you soon!
Background
I come from a small town in Southern Illinois, where my family owns a large hog operation. We drive tractors and pick-up trucks, and so, sometimes, things get a little messy. I've always been the organized one of the group. While mess is appropriate in some places, I take great pride in making things beautiful, special, memorable, and organized in cases where it ought to be. I have long had an interest in planning for myself and others, and am excited to build wonderful relationships with future clients.

Education
I am a 2008 graduate of Bunker Hill High School in Bunker Hill, IL, where I was involved in almost every extra-curricular and business/office group available. I enjoyed planning and decorating for homecomings and proms. I later attended Lewis & Clark Community College, where I received my Associates Degree in Science with a focus on Business Administration. For two semesters, I was a business school student at Southern Illinois University Edwardsville, when I realized that I was more interested in working with people and planning events than I was in sitting in a corner office. Some of us just aren't cut out for that. I then received my education from QC School of Event & Wedding Planning, where I received my certification as an International Event & Wedding Planner. I now have a career I love and I can't wait to get started!
Services
I specialize in a wide range of event planning services, including, but not limited to:
birthdays
anniversaries
retirements
graduations
grand openings
corporate retreats and corporate meetings
weddings
holiday parties

All services are executed by myself. I have a consultation with each client before planning any event. For questions or to schedule a consultation, please call (618)410-4004