Jess Harris
wedding planner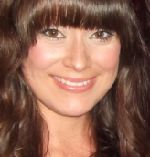 Abergavenny
07772649240
pinknaz1@yahoo.co.uk
Diamond Slipper Weddings.

Let me make your fairytale come true.
My name is Jess and my passion is weddings. I want to make your dream day the most perfect day possible. In 2010 I myself got married, I planned and designed it from start to finish so I know the stress that they can cause. I can take away all that stress away and let the time leading up to your big day go smoothly.
From the age of 16, I worked in nursing. I always knew that it wasn't what I wanted to do but also didn't know what I wanted to do. In 2008, we booked our wedding and I started from scratch planning and organising my dream day. That's when I knew that's what I wanted to do. I looked into courses and came across the QC Wedding Planning course and decided to go for it. During the time that I was completing the course I planned a number of weddings for strangers and friends voluntarily just because I loved being part of their day's. I am based in South Wales in the lovely countryside with my husband, dog and horse.
Services
Diamond Slipper Weddings is based in South Wales. I am willing to travel for that perfect day.
The services that I offer is The full package where I will assist you in the planning of your day from start to finish. I will be there on the day and you will be entitled to have as many meetings as you wish and am on the end of the phone at any time.
If you are the bride who wants to do all the planning yourself then the other option is for me to be there just on the day to make sure it all goes smoothly and the new Mr and Mrs can relax and enjoy. You will entitled to 3 meetings leading up to the day but again I am at the other end of the phone at any time.
Both of these options has a free consultation where there is no obligation to book.