Ashley V Hayward
event planner , wedding planner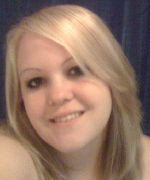 Montgomery, AL
334-380-8130
ashleyvictoria11@ymail.com
"A great event on ANY budget!"
AVH Weddings & Events are ones to be remembered! We can do any event on any budget and LOVE the challenge! With our long list of vendors, you can rest assured you will meet the BEST in the business, at the BEST price. We strive to make relationships with vendors who truly want to make your wedding or event the best possible. Call to schedule your free consultation today, and let US make YOUR dream COME TRUE!!!
Services
Weddings
Birthdays
Religious Events
Retirement
Graduation
Anniversary
Engagement
Holiday Parties
Theme Parties
Testimonials
Ashley is very helpful! She doesn't cut corners, but made every dollar count for my wedding. I really appreciated that during our meetings she made us feel important. Ashley's weekly email updates were very helpful and helped me stay organized. Definately recommend her!
Amy & Matt
Love Ashley's ideas! I'm using her to help keep me organized while planning my wedding. So sweet & helpful.
Lou B.