Abbie Fergus
wedding planner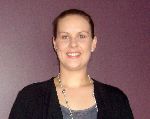 Wairarapa, Manawatu and Taranaki
021 023 66830
voullaireweddings@hotmail.co.nz
Helping your vision come to life
Hi my name is Abbie Fergus. I have three beautiful children and a loving and supportive husband.

My company is based on the belief that my customers' needs are of the utmost importance. I am committed to meeting those needs. As a result, my business has been from customer referrals.

My personal approach to design is challenging myself to come up with a unique and personal design for every client.

I specialise in relaxed, modern outdoor settings.

I keep up with modern times and I have extensive knowledge in most traditional weddings.
My Eperience

Just over a year ago I planned my own wedding and discovered I have talent and flair in wedding planning.

I loved the whole aspect of planning the wedding to setting the day in motion.

I am at the final stages of completeing the wedding planning course through QC School of Event and Wedding Planning.

While I have been studying I have had the pleasure of planning and co-ordinating two weddings. It was alot of fun and the bride's and groom's were thoroughly able to enjoy their special days. Please read their testimonials.

I look forward to improving my skills and using my passion and knowledge with future bride's and groom's.
Services
I offer a wide variety of services from the engagement to the big day.

Some services are listed below:

- Consultation
- Engagemant parties
- Hens and Stag Nights
- Planning the wedding from start to finish
- Co-ordinate the wedding day only, if you wish
- Organise flowers, wedding cake, photographer
- Be there when you buy your wedding dress, etc

I provide solutions to make your wedding hassle-free and affordable so you can relax and enjoy every part of the planning, as well as the event itself.

I will help you design, plan and execute the day of your dreams.

I work with vendors and receive great discounts which are then passed onto you, my client.

I love nothing more than to be creative and also enjoy planning and I understand how important these factors are with a wedding.

I have a number of packages available and can also personalise a package to suit you.

Contact me today for a consultation.
Testimonials
"We can't thank you enough for all of your hard work and your utmost professionalism with our wedding day. Not only did you save us time and money but you also saved our minds with your down-to-earth friendly approach, you just made everthing seem so easy. Nothing was overlooked, we didn't have to worry about any last minute details. Your relaxed but efficient manner was so great to work with and we highly recommend you to all future couples out there. Your service was invaluable and we are so glad you were there for advice and support whenever we needed it. You are definately someone who we could trust to get the job done. Thank you so much, we are certain you'll make many more couples very happy in the future."
Liz & Kevin March 2011
"In this day and age, it's hard to find a company you can trust. Voullaire Weddings was recommended to me by a friend, and now I know why – the quality of service I received was outstanding. Keep up the good work!"
Claudia & Mike July 2011