Victoria Aldana
makeup artist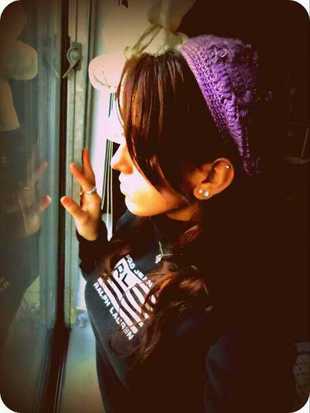 Atlanta, GA
404-429-5321
aldanav90@yahoo.com
Sugar, spice, and everything nice is what were made of.
My name is VICTORIA ALDANA. I was born in Los Angeles, but moved to Atlanta when I was 7. I love to have marathons of variety of movies. When I can, I play with my own makeup kit and use my nieces as testers to new styles. It started with buying one batch of makeup to buying more and more, filling up my kit. I was inspired by the makeup tutorials provided in you tube. One of many makeup artists grabbed my attention with one video. I was hooked like a fish falling for the bait. Kandee Johnson has a great talent and really gives all her videos that highlight that keeps me wanting more. My passion for makeup grew more.
I have not had hand on experiences other than my family. I apply my own makeup every time of the day, work, night out with the girls, going dancing or even going grocery shopping.
I have many goals and one is to make my passion for makeup worthwhile. I have much to learn, but that's what life is all about. Makeup is a big art.
I attended Cross Keys, graduated in 2009 with my fellow classmates.
In 2010 I attended Georgia perimeter to pursue the study of nursing for a year.
2011, I now am a student at QC Makeup Academy, studying to be a makeup artist.
Services
As a beginner I will offer to just do samples of my work. Makeup looks for work, natural, and having a girls night out to just going out to dance. Don't be awkward or afraid that while getting a makeover it will be silent. You just won't feel brushes, sponges, or lipstick being applied. You will feel comfort and confidence. Hope to talk to you soon. <3 Victoria