Anna Morais
event planner , wedding planner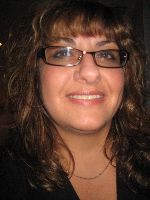 Whitinsville, MA
508-808-1580
made4Him@charter.net
Because Planning An Event Should Be Stress Free
Are you planning an event and don't know where to start? Or maybe you are simply in need of someone to talk to. Hi, my name is Anna and for as long as I can remember, I have been the planner in my family. I have planned birthday parties, holiday parties, graduations, and showers and also planned my own daughter's wedding. For the past 15 years, I have put my planning abilities to great use and have gained additional experience in planning and executing non-profit and community events as well.
Event Planning Passion
Although I possess considerable experience in social and personal events, my true passion is in church related and non-profit events. From women's events, brunches, showers, and banquets to community events, day events, music events and more; I have gained considerable knowledge and experience to help non-profit organizations determine the best execution for a cost effective event.

Current History
I am a graduate of QC School of Event and Wedding Planning with years of prior event planning experience. That experience led me to enroll in the school and become certified as an International Event and Wedding Planning Professional so that I may enjoy and function in what I like to do best. Not only do I possess a love for planning, but also the joy and talent that brings it all together whatever your budget may be. I have no doubt that my experience, work ethic, and organizational abilities will work together to make your special occasion a professional and truly memorable one. From consultation services to planning and executing your event, it is my goal to be of complete service to you.

More About Me
On a personal note, I was born and raised in Massachusetts. I am married and the mother of three young adults. I work part-time in the Call Center of a local hospital and enjoy serving my church and community in my free time. Through the years, I have served as Chairperson on several committees, was employed as a small office Manager/Administrative Assistant, and created and oversaw several church related programs. I currently serve my church as Director of Communications, Editor of the newsletter, and Administrator of the Face book page. Advertising and marketing are also skills that I've developed that will help me mesh your vision with my abilities to create the perfect end result for your special day.
Services
*Milestone Birthday Parties - *Anniversary Parties - *Holiday Parties
*Theme & Dinner Parties - *Graduation Parties - *Community Events
*Weddings - *Showers - *Retreats - *Group Meetings - *Non-Profit - *More!


Services May Include:

*Consultations
*Budget Development
*Planning, Preparing & Executing
*Day-of Services
*Problem Solving

******************************************************

*Any fees are adjusted according to services provided

******************************************************

*Free phone consultations

******************************************************
Testimonials
"My mom is very creative and came up with so many great ideas for my wedding and shower. She does her own research and brought so much for me to choose from. She made planning my wedding fun and stress free."
Bethany Bourgeois (Bride)
"I have had the good pleasure of working with Anna for the past 10 years on church related events. She has always presented herself as "in charge" while letting others have their say. The end result has always been a well organized event that comes together harmoniously, where each person has a part to do, and after it's over, we all stand back and say "Wow, that was GREAT, and fun too!"
Diane Shockley/Grace Exchange Milford Foursquare Church, Milford, MA
"I have worked on several events conducted by Anna, including holiday dinners, bazaars and outdoor festivals. She is entirely thorough in planning every detail and all aspects of an event. Menu, decorations and logistics are carefully considered so that everything works efficiently and seamlessly. Her cheerfulness as well as her organizational and leadership skills result in helpers feeling privileged, not burdened, in being involved. Guests are the focus of her efforts and as a result, they leave happy and satisfied. I heartily recommend Anna for your event."
Sara Sartori/Community Bible Chapel, Hopedale, MA
See All Testimonials