Emma Wellington
event planner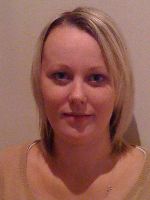 Huddersfield and surrounding areas
07738230649
emmalouisewellington@gmail.com
Every Event by Emma is a Wedding and Event Planning company that simply takes care of all your planning details, leaving you to sit back and
After organising my own wedding from start to finish I realised I had a talent.

I already worked in a role that required planning and organisational skills and I made the decision to build my own business which would enable me to create that "Special Day" for others.

I take care in listening to what it is the client wants, it's the clients day and I believe in the day been perfect.
I'm a 30 year old newly married woman; I'm extremely out going and love organising nights out with family and friends.

My education took me through my GCSE's and then to college to study Animal Care, I quickly became to realise that though i loved animals (and still do!!) that Vetenarian was not for me.

I then sourced work working within administration with no previous experience or qualifications but with my quick learning and adapting skill i quickly became very efficient at what i did and moved from company to company, each time setting my sites higher.

My last role before becoming an Events planner was a Senior Resource Planner for a busy delivery company, with this role and organising my own wedding from start to finish me soon realised that I had a skill for organising other peoples Weddings and Events.
Services
Every Event offers a comprehensive range of services from parties, launches to Wedding planning.

So whatever your function is, whether it is a milestone birthday, Holy Communion or that special day when you say I do.

Every Event will work closely with you to get the day just right, whether you want us to organise the whole day or maybe just the catering you can be assured that we will get both the small and large details exceptionally right.

With my experience I constantly strive for excellence to ensure you get the most memorable day or evening imaginable.