Amanda Woods
event planner, wedding planner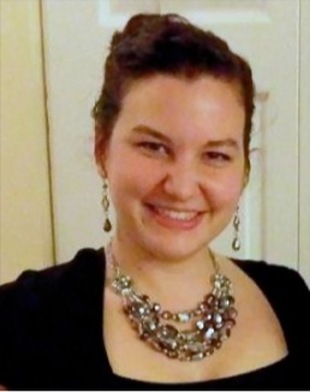 Severn, MD
706-836-5999
amandaliz1106@gmail.com
Bubble & Fizz Events - It's not just an event. It's a memory.
Loves: Audrey Hepburn, musicals, Toms® shoes, laughing, love.
Fact: I have been ballroom dancing for several years. My favorite dance is the Cha-Cha.
I am: A baker, photographer, crafter, wife and mother.
Fact: In my spare time I enjoy making perfume.
Quote: "Happy girls are the prettiest."-Audrey Hepburn

Amanda loves anything with a bow and all things sparkly, has a love-hate relationship with cooking, and is obsessed with chocolate. She enjoys rearranging the furniture in her house and she LOVES love.

Amanda first fell in love with event planning when her best friend got engaged. While most people might become overwhelmed with the amount of details that go into a wedding, Amanda found love in every detail. No detail was too small. Soon after her best friend's wedding, she planned her own, and, that was when she knew event/wedding planning would be her future!
Amanda is currently working on her event and wedding planning certification from QC Event Planning. She is highly-organized, creative, has great attention-to-detail, and is an extremely enthusiastic person. These qualities, along with her love of getting to know her clients personally, ensure each wedding and event will be one-of-a-kind.
Services
I offer a variety of services for various events including, but not limited to:
Baby Showers
Wedding Showers
Family Reunions
Holiday Parties
Graduations
Anniversary Parties
Cotillions
Charity Events
Fundraisers
Grand Openings
Birthday Parties
Weddings