Charlotte Rossington
event planner , wedding planner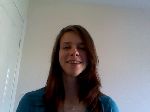 Lincoln
07807167172
C_Rossington@hotmail.com
Tailored Occasions.....
......Tailoring every occasion for a unique and special day!
Hi, my name is Charlotte Rossington and I am a qualified event and wedding planner.
Tailored occasions believe that every event and wedding is unique and should be personal to you and your individual vision. I offer a bespoke service, tailoring every aspect to suit your specific needs and desires.
Using my creative flair and expert knowledge I can guarantee you an extraordinary and unforgettable occasion!
After enjoying the planning of my own recent wedding, I felt that assisting and supporting other individuals to create memorable events would be an extremely rewarding career. I have always loved organising things and being creative, whether it's arranging a simple house warming party or designing birthday cards and invitations, and I want to share my inspiration with others to make their dream events turn into reality.
I joined the QC event planning school in 2011 and have now gained a recognised IEWP qualification in wedding and event planning. I have the very latest training and most up to date information for planning all sorts of events and weddings.
Services
Consultation

You are initially invited to a free, no obligation consultation, to discuss your dreams and ideas. We will talk about the different types of packages I offer and look at the various ways in which I can help turn your vision into reality to make your event unique and special.

Additional consultation/meetings, if you are not taking one of my packages, will be charged at a rate of £50 per hour.

Events

From small family gatherings to all out extravagant celebrations and large corporate functions I would be delighted to assist you in planning the perfect occasion.

I will create with you a personal proposal and schedule/timeline of what needs to be done and when to ensure that your event is one to remember.

I coordinate a wide varirty of events including:
- Business Meetings and functions
- Team building events
- Christmas parties
- Summer balls
- Surprise parties
- Children's/adults birthday parties
- Themed parties
- Anniversary celebrations
- Retirement celebrations
- Charity fundraisers
- Religious occasions (christenings, bar mitzvah's)



The party planning package includes sourcing:
Venue, caterer, photographer, decorations, entertainment, invitations and gift lists

I will present suggestions in terms of themes and offer you advice on your budget if you wish.

The cost for planning your event will depend on the size and specific requirements of your occasion.


Weddings

Full wedding planning and coordination From £600

This package is intended for couples who need a little help, inspiration, or simply don't have enough time to plan their own wedding. With my creative flair and knowledge I will work with you every step of the way, turning your wedding day dreams into reality.

I offer a complete coordination service to arrange the most important aspects of your day, this will include:
- Budget Planning
- Venue
- Marquee hire (If required)
- Bridal Dress and Accessories
- Groom's Suit
- Stationary
- Photography
- Flowers
- Cake
- Music
- Transport
- Caterers
- Rings
- Decorations
- Spa treatments for the Bride
- Seating Plans
- On-the-day itinerary and Co-ordination.


Additional charges will apply for co-ordination of the following:
- Spa treatments for bridesmaids and other members of wedding party
- Additional Entertainment
- Outfits for Mother of the Bride and Mother of the Groom
- Gift lists
- Wedding Insurance
- Addition Photographer/Videographer
- Bridesmaid Dress Shopping
- Honeymoon
- Invitation Writing
- RSVP Management


From the initial consultation, right through to your wedding night I will source the perfect suppliers and work closely with them, prior to and during your wedding day to maintain a high level of excellence and guarantee you big day is not only perfect but exceeds your expectations.

On the day Co-ordination £300

This package is intended for couples who wish to plan their wedding but would like professional assistance on the day to make sure that everything runs smoothly, so that you can fully enjoy your big day.

For this package all the suppliers would need to be in place. I will meet with you twice prior to your wedding to create a personal proposal including information on all suppliers (supplied by you) and to generate a schedule/timeline of the day with you, in order to gain a crystal clear understanding of what you envisage for your day.

The above cost is for a 10 hour day, additional time will be charge at a rate of £50 per hour.

Supplier sourcing £160

This package is intended for couples who wish to plan their own wedding but simply do not have the time to locate all the different suppliers.

After the initial consultation I will provide you with three contacts to suit your ideas and budget for any four of the following:
- Florists
- Caterers
- Photographers
- Videographers
- Transport Companies
- Stationary Suppliers
- Live Bands
- DJ's
- Other Entertainment Companies (Fireworks, Casino etc)
- Bridal Shops
- Suit Hire
- Wedding Insurance
- Spa Services
- Marquee Hire
- Decoration Suppliers (Other than Florists)
- Jewelers

I will also arrange appointments with these suppliers if you wish.

Additional sourcing of suppliers will be charged at £45 per element which again will include three contacts suited to your thoughts and budget.

Venue sourcing £125

This package is intended for couples who have an idea of what they want from their venue but need a little help in finding the perfect one.

After the initial consultation I will provide you with three venues that I feel would be ideal for your day, incorporating your thoughts and wishes, and I will accompany you when visiting these venues to ensure that they meet all your requirements.

Additional venue sourcing will be charged at £50 per venue.

6 week rescue £400

This package is intended for couples whose wedding day is approaching fast and would like to be relieved from the pressure of the final stages.

After the initial consultation I will create a personal proposal and schedule/timeline of your wedding. Then 4 – 6 weeks prior to your big day I will take over everything, maintaining contact with everyone involved in your wedding, and includes on the day coordination to ensure everything comes together perfectly leaving you stress-free to enjoy yourselves.

The majority of the suppliers would need to be in place prior to taking this package and all information would need to be given to myself in order to coordinate the final stages of your wedding.

An additional one or two sources can be supplied at an extra cost of £45 per element (please see supplier sourcing above).

Advisory pack £75

This package is intended for couples who wish to plan their own wedding but are unsure of where to start and need a little bit of help with budgeting and scheduling all the details.

I can provide you with an advisory pack which will contain all the necessary information you will need in order to create your own perfect wedding day.

The pack will include:
- Budgeting sheets
- Timeline to do list from 18 months
- Wedding checklist
- Guest List/RSVP Tracking List
- Seating planner
- Fact sheets to help get you started and give you some inspration (inc. Jewellery, Shoes, Veil types, Photographer, Venue, Stationary, Dress, Bridesmaids, Flowers, Catering)

If you wish to have supplier sourcing included in this pack I can offer you three suppliers per element at a rate of £40 per element.

Wedding dress consultancy £200

This package is intended for brides who wish to have an unbiased and honest opinion when chosing their wedding dress.

After the initial consultation I will provide you with three suitable bridal shops, make appointments to visit them and accompany you on your visits to assist you in finding the dress of your dreams.

Invitation and RSVP management £150

This package is intended for couples who simply do not have the time to write out all of their invitations and keep track of the RSVP's.

After the initial consultation I will create with you your guest list, write and address your readymade invitation and collect all RSVP's as well as chase any non responders.





My passion for planning, creativity and attention to detail allows me to produce the perfect event tailored to suit your precise needs and requirements
I will take away all the stress and I am confident that you will enjoy the event as much as you're guests!

Please contact me now to arrange your free consultation!