Allysha Degroff
makeup artist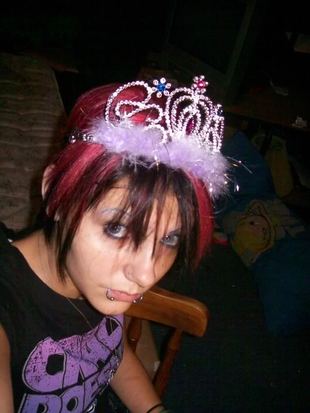 Federal Way, WA
713-791-8781
xxlostagainxx@yahoo.com
Outside Beauty is Enhanced from Within
My name is Ally. I like Dramatic makeup. I have been practicing on myself and others for 7 Years. I am very capable of doing punk rock makeup. I am currently looking into special effects makeup and prosthetics. I am also very well in doing natural makeup as I have been practicing about the same time.

I have had a passion for makeup since I was a little girl sitting in front of a mirror with my moms makeup trying to make myself look like a beauty queen. From there on as I grew up and had more and more access to makeup I explored my talent on myself and others. I would spend hours at home doing my makeup, wiping it off and doing it all over again differentlly to see what I could come up with. I would also buy beauty magizines look at the pictures and challenge myself to recreate that look on myself.

From that point to the present moment I have had friends and family come to me for all diffrent occasions for their makeup. On top of that I did my own makeup for my wedding.

I believe there are no limits on what can be done, wether its fantasy or any other idea that has been thrown at me. A friend of mine is always coming to me with new crazy challenges to me and I have never turned one down. If you can make it in your head I believe I can make it happen.
Services
I am able to do makeup on any kind of skin color, texture, young or old. I love doing dramatic makeup as well as natural and anything as far as prom or special occasions. I like to make my cliets feel as comfortable as possible, when you come to me its all about you and your comfort. If you dont like the lighting, room tempture, the comfort of the chair, anything.. Its all about you and how you feel. I would even encourage you to bring anything special that would make you more at ease. That Includes and special beverages, music, pillows for your back ( if you have back problems). I very much welcome punk rock makeup. I unerstand diffrent scenes and styles and can accomidate all of them.