Kayleigh Cooper
wedding planner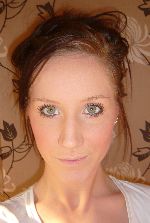 Oxfordshire covering all of the South-East
07823778182
kcsweddingplanning@gmail.com
Effective planning for your special day
A little about me...

Welcome, My name is Kayleigh Cooper, i am based in Oxfordshire and am a self-employed Professional Wedding Planner. My approach is formal, friendly and reliable. My personal aim is to make each client's visions a reality and ensure their day is flawless in every way.
Originally working in Optics since leaving school I was becoming restless and whilst having two small children I wanted a career that would work to my advantage and that would exercise my need to help others. Having a keen interest in weddings from a young age (beginning at my first bridesmaid experience age 7) I instantly researched Professional wedding planning. Since undertaking a course Via QC Event planning I have the technical knowledge and business help I now need to venture into my perfect Job.

I have helped to organize various family and friend's event's from birthday and anniversary parties to a bereavement event. I am currently undertaking the planning of my own wedding so this gives me great scope to build even more on my expertise. Having been Chief Bridesmaid for one of my closest friends I helped with organization throughout her 18 month planning, I also helped with planning for my Sister-in-law's wedding in the small timeframe of 6 months with fantastic success!

Having left Sixth Form after AS level (studying History ,Sociology, English Language & Literature and IT) I entered Optics, here I gained 10 years of costumer care experience working with the public day in and out. Also working for a year as an Accounts Executive for Centrica, dealing with Corporate accounts on a national level gave me insite into managing accounts and working with other businesses. I am very truthful, trustworthy and am attentive and hardworking…these are traits I have naturally developed through my work. It was these traits, along with my head full of ideas and love of organization and planning (on a social level) that I decided to take the next step in my career. Wedding Planning is truly and utterly my dream job and I carry this optimism with me into my work as a planner. I am precise, calm, creative and enjoy a challenge and would love to help every bride in creating their unique day.
Services
My prices will vary based on each individual clients needs but i will always aim to work within any budget and pride myself on offering great value for money so please contact me to discuss things in more detail, and i will be happy to arrange a free consultation.

Some of the services i offer:

~DIY planning package-
For the couples out their who just need some help with their organization, tips and guidance i have put together a bespoke folder containing all the relevant information and spreadsheets you will need to ensure your day is self-planned to perfection!!

~The Full Works-
This package includes a completely individial service covering all areas, from theming ideas to RSVP to co-ordinating the actual day. Everything will be included, this being as much or as little as you require.

~theming and designing
~RSVP management
~Venue Sourcing (inc. negotiating and securing)
~Vendor Sourcing (inc. negotiating and securing)
~Bugdeting
~On the day Co-ordination

Plus much more.

Anything you feel you need help with, even just moral support, legal advice or ettiquette tips feel free to contact me and i will be happy to discuss things with you in more detail.

I offer evening and weekend (including sunday) appointments and can be contacted daytime and evening.