Katy Forrester
event planner , wedding planner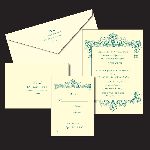 West Lothian
07814348482
katyforrester_1989@hotmail.co.uk
Dedicated to helping you with every aspect of you big day - be it an event such as a suprise birthday party or your Wedding Day I will be wi
For the past four years now I have worked within the Hospitality Industry as a Wedding & Event Coordinator, during this time I have personally organised and ran numerous events. The planning and build up to an event is the time you really get to know what exactly is required from you and how this event should take place. It is my role to not only being there for you to guide you through the planning but to also be there on the day ensuring that everything runs smoothly so you do not have to worry about a thing. It is my job to make your life easier!
Since leaving secondary school I have worked my way up in the hospitality industry, which means I have pretty much seen it all in events, from waitressing, to bar service, to running food in the kitchen and even being a master of ceremonies I have built my way up in the industry to a Wedding & Event Coordinator. This knowledge means that when it comes to planning an event I can look ahead to all the little things which need to be planned but the client may not even think about.
And so far throughout my career I have organised a wide variety of events; surprise birthday parties, prom's, family celebration parties and of course numerous weddings, many large and small!
In regards to education although I have worked my way into the industry to get to where I am now I never underestimate what an education can give you hence why I have undergone this QC Wedding & Event Coordinator Course and come September I will be undertaking a four year degree at Queen Margaret University in International Hospitality Management. All these qualifications just build on my knowledge and teach me new skills to use and take with me for future events.
Services
My personal services can vary dependant on what the client needs. If you simply want someone there on the day to run the behind the scenes and front of house sections of your event and ensure all your planning comes together or maybe you'd prefer someone to take on the full responsibility of organising and running the event from start to finish I am very flexible and more than happy to take on either role. Even if you are simply in need of some guidance I can be hired for something such as a consultation i.e. if a new business opens in the city and needs to work out rates/plans of local businesses available for events and conferences should they need to hold them. Overall I am able to assist in every aspect of the organisation – it entirely comes down to what you as the client requires!