Gemma Hawkesworth
event planner , wedding planner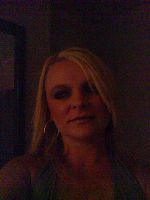 Stoke On Trent
geminieventsolutions@gmail.com
YOUR ONE STOP SERVICE FOR YOUR PERFECT OCCASION.
Gemini Event Solutions was founded by myself, Gemma, who believe's that you have a 'Gem In I'. A marketeer who has extensive experience in organising events on a national and international basis. With a bubbly personality and the desire to achieve, Gemini Event Solutions is your one stop shop to ensure that you have the Wedding of your Dreams or the Event of a Lifetime!!
If you are looking for an Event or Wedding Planner you have come to the right place, whilst organising your wedding I will become your new best friend, understanding your needs and articulately putting my experience into practice to ensure that you have the best suppliers, providing you with the best expertise within your defined budget.

Gemini Event Solutions is here for you, if you don't want the stress and don't have time to plan your own wedding or event that you dream of, then I have the time, skills and experience to do this for you, whether you want your event to be organised from start to finish, whether you want me to pick up on your event 8-12 weeks beforehand or alternatively if you want a recommended list of reputable and reliable companies that can help you out with certain aspects, Gemini is here to help you!!
Services
Gemini Event Solutions can help you with as little or as much or your event co-ordination. Take a look at the services below that we offer. We can also tailor additional packages to your individual needs.


One Hour Wonder Solution
Want to plan your own wedding but need a little guidance and inspiration?...the the One Hour Wonder solution is perfect for you.

One Hour Wonders can be purchased and used whenever you feel you need that extra little helping hand, and we will be available to help you out.


Pick Me Up Solution

From 8 - 12 weeks prior to your event, Gemini can make the finishing touches to your event.

Following a consultation with you, we will compile a final check list of anything else that may need to be done to ensure that your event is a success.

We will source any additional suppliers that you may need and will be available for On the Day Co-ordination of your event.



The Complete Solution

Gemini Event Solutions will become your very own new best friend. Following an initial consultation with you, to establish what your objectives are, we will suggest and secure approved vendors for your event. We will organise every single little aspect of your event and will be present on the day to ensure your day is everything that you expected it to be.

You are able to have as much input or as little as you want, that is entirely up to you.



On The Day Solution

Want someone available to ensure your day goes with no hiccups?

With the On The Day Solution we will obtain a list from you of all vendors hired for your event, and will make final phone calls to ensure that everything is going according to plan.

We will be present throughout the day to co-ordinate everything giving you the opportunity to sit back, relax and enjoy the day.



Vendor Solutions

Struggling to find the right venue or supplier? We can provide you with a list of 3 vendors who may suit your requirement based on the specification that you are looking for.