Guy Villeneuve
event planner , wedding planner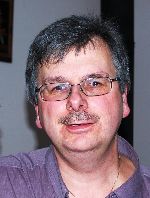 L'Orignal, ON
613-577-1581
info@kameleonproeventplanner.ca
We will adapt our approach to your meet needs.
Surrender all your concerns to Kameleon Pro Event Planner while we plan together and organize your dream wedding, important event, birthdays, anniversaries, showers, or any occasion where a professional touch is required to guarantee things go just the way you intended, stress free.
I am an International Event and Wedding Professional planner business with experience to overcome all the concerns you are facing in planning and organizing any event in a approach you wish to execute it with the finest details.
As certified event planners, we accept the responsibility to ensure every event from start to finish is designed to meet your need.
Located in eastern Ontario mainly in L'Orignal in the township of Champlain, a small village half distance between Montreal and Ottawa. Kameleon Pro Event Planner is a full service special events and wedding planner business skilled of managing any event in any shapes and sizes or to support you in your decision making it. As a certified professional event and wedding planner; w e will handle your event from start to finish adapting our approach to meet your need. Your event will be a one-of-a-kind memory as we focus on every details and add our creative touches.

Every engaged couple, guest of honor, or host wants to contribute to a perfect event. When the attention is all on you it is difficult to manage and coordinate all the single detail of your event. Our goal is for you to be stress-free and enjoy your special event while we complete without a flaw.

Our certified event planners will be responsible for the following:
• Event coordination
• Vendor management
• Project plan creation
• Event itinerary creation
• Risk and issue management
• Flawless execution
You have an opportunity for an event, so let's plan it the right way…your way. Your event, from start to finish, adapted to your satisfaction.
Services
Kameleon Pro Event Planner offers services for the following events...

Anniversaries
Baby showers
Bachelorette parties
Bachelor parties
Birthdays
Bridal showers
Engagements
Engagement proposals
Family reunions
Fundraisers
Fashion shows
Parades
… and more. You have an event we will make it a memorable one.