Anjeza Shehu
makeup artist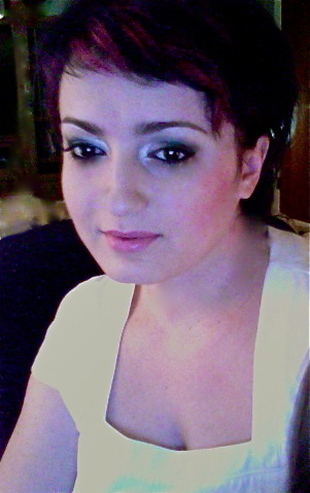 Chicago, IL
773-589-9200
anjeza4577@aol.com
At the Oasis Hair Makeup and Spa you will walk in looking for smth new and leave confident and proud to turn heads .Everyone is going to w
We are the place that you've been looking for so long.Your appearance is important to us therefore we take every concern personally, and professionally address your needs.You will love the attention we will dedicate you ,and the attention you will receive after you leave us.We would love to make you feel like the person you deserve to be"THE STAR" of the that red carpet that awaits for us in the real world.Let us dedicate our time and experience to YOU.
I Went to Cosmetology school in Europe.Followed an education for over 3 years in three different academies just to see the different techniques and technical approach from different countries.Owned a salon for three years and then moved to United States where i worked for Ulta 3 cosmetics as a Hair Designer.There i got fascinated by the world of makeup.Started working with it and incorporated that as my final touch to my clients.Now i absolutely love it.After a short period of time i started my own business as a salon owner .Makeup and hair occupies the majority of my interest right now.I love my job and that's all that i can say.Everyday is a new and exciting day for me.Come and experience for yourself the passion behind it.
Anjeza Shehu
Services
We offer a great variety of services.Hair services as cuts,styles,colors hair replacements ,and extensions.Waxing and makeup.Its a complete look that you will walk out with .
Testimonials
Oasis Hair Make Up & Spa 5 Merchant Ratings I had the best wedding imaginable I had got married in june 5th of 2009.Before I went there i had gotten my highlights done somewhere else,paid a lot for a disaster.When I first walked in at the oasis I was greeted like they knew me before so my nervousness went away.They fixed my color so i asked them to do a tryout for the wedding.I was in love with the image in front of the mirror,my hair and makeup looked beautiful.I asked them if they could take me early and they were up and running at 6.00 am .I had 8 bridesmaid and the whole party was out by 12.oo pm which was amazing.Our pictures looked gorgeous.Thank You Oasis Hair Makeup & Spa team August 19, 2009 by Susana B. in Chicago, IL
Susana B.
Oasis Hair Make Up & Spa 5 Merchant Ratings the best highlights i have ever gotten i went there referred by a friend of mine and the owner took me in.The place is very friendly,you dont feel uncomfortable as a first time client.the colors they use are amazing.i have gotten so many compliments on my highlights and she gave me a complimentary makeup application ,it was amazing.I felt like the service belongs to a very high end salon with very reasonable prices.would definetely recommend other people and go back there myself. August 19, 2009 by linda l. in Chicago, IL
Linda L.
Oasis Hair Make Up & Spa 5 Merchant Ratings loved the place,beautiful haircuts,very updated. i waited about 15 min before my turn came even though i had an appointment but it was well worth it.I showed a few pictures to the hairstylist which i think she ran the place too,and she gave me a few suggestions on smth that would best fit me.I wasnt planning on getting a color done but she had a few ideas to accentutate my eyes and skin tone so i went with it.Best decision i have ever made on my hair.Very reasonable prices.Great Quality. August 19, 2009 by Mariola Ceka in Elmwood Park, IL
Mariola Ceka