Erin Kober
event planner , wedding planner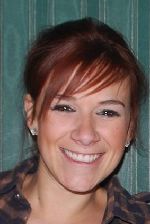 Minneapolis, MN
507-351-3893
erinkober@hotmail.com
Making your vision... reality.
UnSnagged will bring events to life on our clients' budgets, not ours. We will find resourceful ways to create spectacular events to be remembered.
I graduated from St. Cloud State University in 2008, with a Bachelor's degree in Mass Communications with an emphasis in Public Relations and a minor in Marketing. I have always had an interest in event planning and have been helping friends and family plan events since I was a teenager.
Services
Event and wedding consultation, day of planning and coordination and full service planning in the Minnesota/Wisconsin area.