Kimberly Ditchen
event planner, wedding planner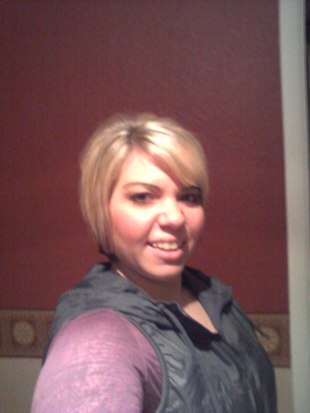 Salem, OR
503-999-6620
kimditchen@gmail.com
Glamours, simplicity, sassy elagant styles
Hello my exploring brides and event party explorers. My name is Kimberly, I'm 29 yrs old. Lived in Salem Oregon my whole live, I know where places are and where to go looking for parties, rental places and items. I'm very eager to start helping you out and taking the stress off your planning. I have just started school for this career so give me some time and ill be gladly to help you out. Im fun,out-going, friendly, high engery, kind to others, work well with clients and professionalism. I am detail-oriented,a great creative mind thinking, and organized. I think out side of the box meaning ideas that other clients have not ever thought of or have but wasnt sure. I'm a very quick thinker on designs and decorations for the event. I work well under pressure and also I'll work with your budget and make sure we dont go over board. I want to save you money and time.
Please fell free to call me or email me and I'll be gladly to help you out and lets have fun.

Thank You and I hope you consider me for the job.
I'll be looking forward to meeting up with you one day.
High School Diploma '03 Kiezer OR
Chememketa Community College 3 yrs studied Interior Decor, certificate in '04
QC Event/Wedding Planning
Services
My rate fee is $75 for events and $500 for weddings. I charge $75 an hour for our first meeting and figuring out you're budget.
I'll try my best to work with whatever company who you want for your event and came up with a buget to meet with that comapany. I'll use online business to use for invitations and or decorations; and also work with the best local florist shops, caterers, event locations. I'll work with small business for the decorations,and events locations.
I use glamours styles decorating with a sass and simplicity elagant. I think out of the box for decorations and locations. The kind of sevices I am taking are Birthdays, Anniversaries,showers: including Baby and Bridal showers, Special Occasions: Birthdays-13,16,18,21,30,50,80,100 and Anniveraries-30,50 up years. And cooperate party events/ small business party events. I'll even try weddings.
My locations that I will be working around are Salem, Albany, Tualatin, Wilsonville, Woodburn, and Tigard and Lake Oswego, Oregon.